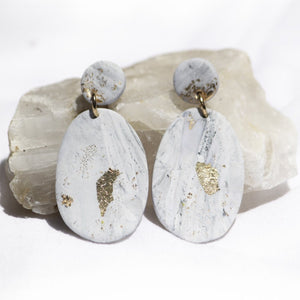 Marbled Earth Organic Ovals.
These statement pieces replicate the organic linework in marble.
Embellished with golden leaf to reflect the beautiful imperfections of nature.
Every pair has its own personality as they are all handmade in small batches with love. Made with lightweight polymer clay and gold leaf.
Measuring 6 cm long and 3 cm wide they are a gorgeous piece made to bring out your inner goddess.